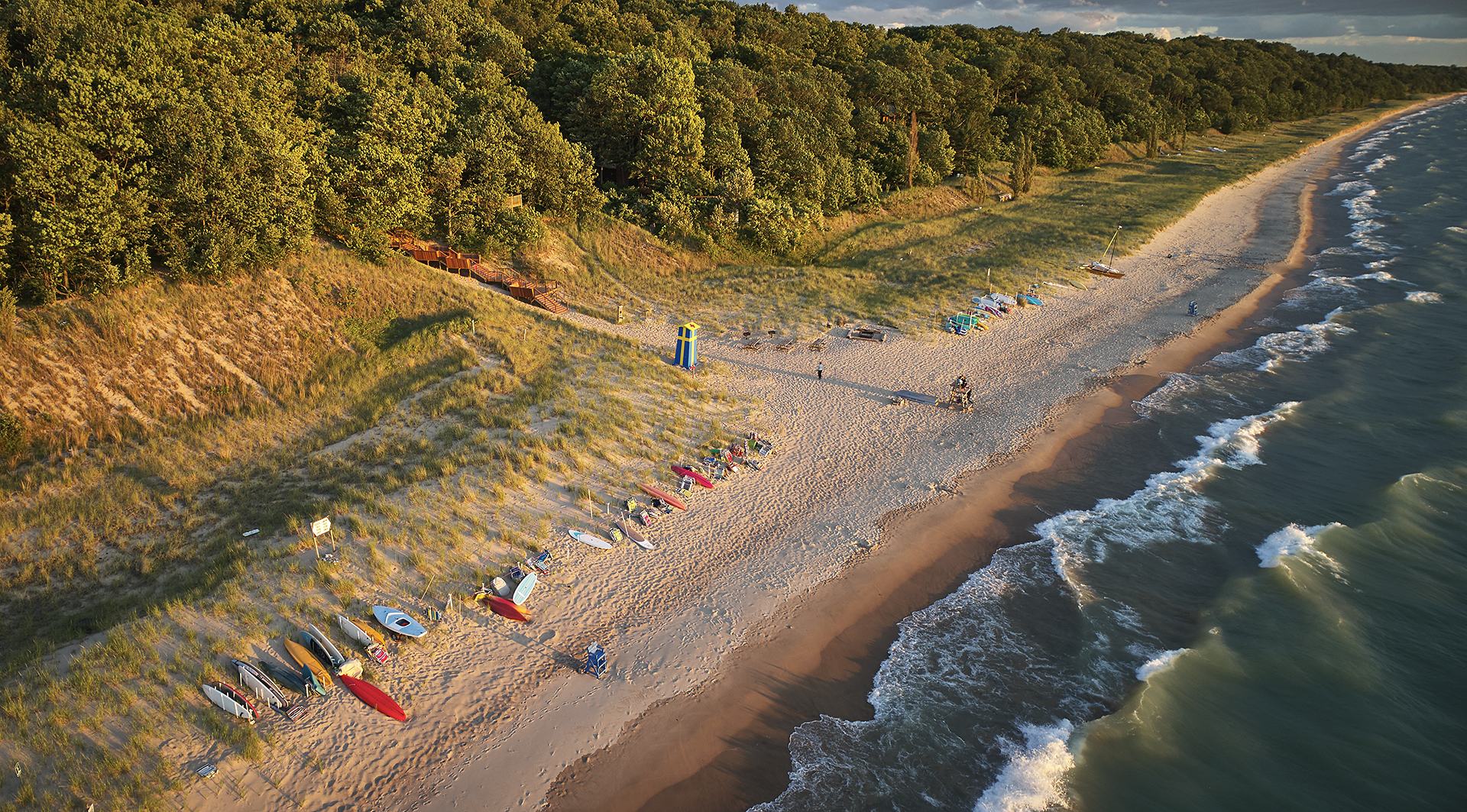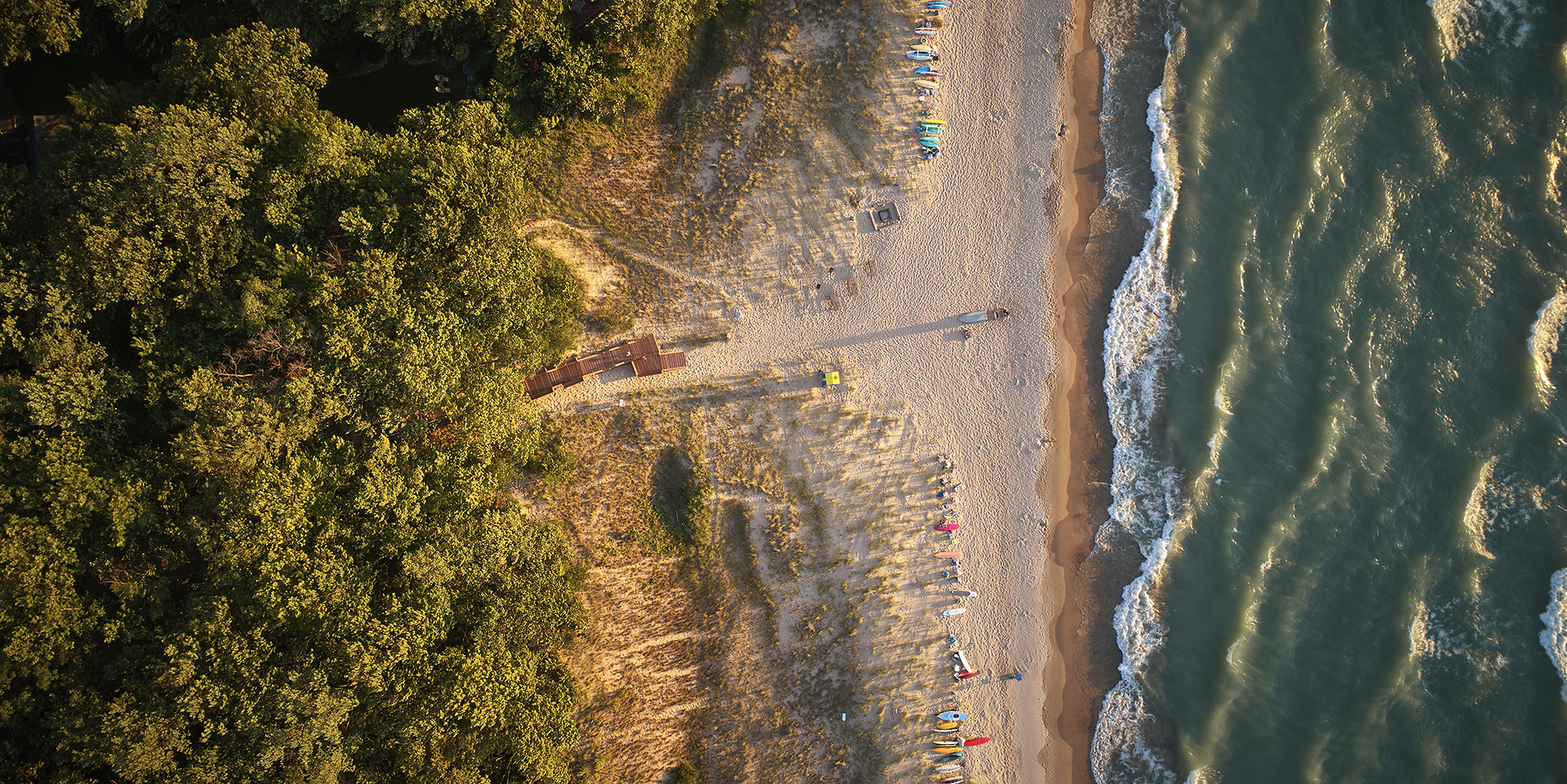 Scope: New Construction
Contractor: artisan.design.builders.
Photographer: Tom Harris
When a small neighborhood corporation was established in 1906, beach access through the wooded Michigan dunes was forged. For decades families used concrete steps to reach the cool waters of the Lake.
After years of fighting the sands back from covering the stairs, the community decided to allow the dune's shape to form naturally as the seasons and time passed. A wooden deck access was designed to be anchored to the existing concrete access, using them as an footing, and allowing them to be buried by the sand.
Seating nooks for resting and chatting are scattered along the progression down through the trees, and a large landing used for sunset viewing anchors the new stairs to the beloved beach. The cumuro wood stair seems as if it is floating above the dune grasses and allows the neighborhood inhabitants to access the water in the way they have for generations... only now with much less shoveling.